.
.
.
October 14, 2012
"Grim - A Tale of Death" is a web series that I recently came on board to score.  Headed up by Lewis McGregor and an amazingly talented group in Barry, Wales it is shaping up to be a groundbreaking new series that is creating a unique new mythology all its own.  Check out their Facebook page above for more info!
October 11, 2012
Paranormal Incident is now on Netflix Instant!  I scored this film back in summer of 2012 and has since seen international and domestic distribution.  Enjoy!
DTLA is an upcoming television series I scored that will be premiering 10/24 at 11/10c on Logo.  Selected cues from the series are on the music page!
From Logo.com:
"DTLA" tells the story of a diverse group of friends, all at crossroads in their lives. Darryl Stephens ("Noah's Arc") stars as Lenny, a civil litigation attorney who reunites with his college friend SJ (Marshelle Fair) during the breaking point in her marriage and while his own long-term relationship with Bryan (Matthew Stephen Herrick) starts to crumble.  An all-star supporting cast includes Melanie Griffith, Sandra Bernhard, Erin Daniels ("The L Word"), Jeremy Jackson, Leslie Jordan, Paul Mooney, Tiffany Pollard ("I Love New York"), Luenell (Borat: Cultural Learnings Of America For Make Benefit Glorius Nation Of Kazakhastan), William McNamara, Julie Goldman, B. Scott and Danny Roberts ("The Real World — New Orleans").  "DTLA" also represents the first instance that a Kickstarter assisted crowd funded television series will receive domestic and international distribution. "DTLA" makes its international co-premiere on Out TV in Canada.
February 4, 2012
People in Motion (a documentary I'm scoring) launches soon!  In the meantime, enjoy this trailer and the new music.  Since going up a few days ago it has already climbed to 15K+ views on Vimeo.  Help spread the word!
Pre-order at: http://www.peopleinmotionmovie.com/
Paranormal Incident, written and directed by Matthew Bolton, is now available for pre-order on Amazon.  The main titles I wrote can be heard on the music page.  Look for it on Netflix soon too!
October 10, 2011
Click the header to see a recent news post on IMDb about an upcoming feature I scored for director Matthew Bolton.  Stills available at DreadCentral.com  Look for it soon!
August 24, 2011
T is for Twig - ABCs of Death Film Competition
"T is for Twig" is a short film I scored that is currently in the "ABCs of Death" competition.  It is NOT for the squeamish, but you can check it out here:
http://26th.theabcsofdeath.com/t-is-for-twig/
Please watch and vote for it as the 26th filmmaker!
July 19, 2011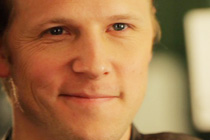 "Cage Shift" is a short film (comedy) I scored earlier this year and has been making its way around the festival circuit.  Written and directed by Philip Bache, it's about a magician who gets kidnapped and recruited by a hapless criminal.  Showing July 20th at the Sunset/Gower Lot for the 2011 New Filmmakers Los Angeles film festival! 
June 27, 2011
REBECCA - Short Film
Rebecca is a short film written and directed by Judson Scott.  Heading to the festivals this summer!
People in Motion is a feature length documentary currently being shot around the country that shows the amazing ways people can move through space and time.  The film should be released toward the end of this year or early 2012.